Grandma's Cottage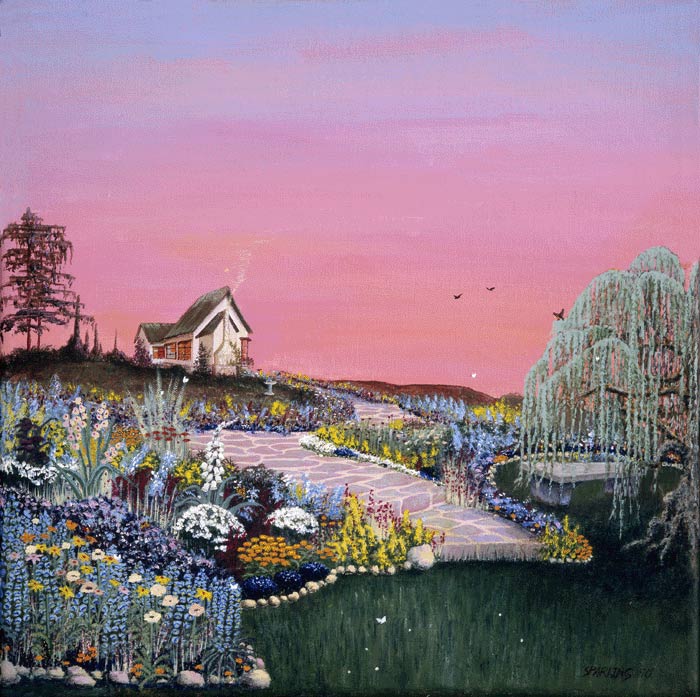 ©1990 Kathy E. Sparling
Acrylic on Canvas, 17.5″ x 17.5″ (Original is not available). Available as Giclée Limited Editions on paper and canvas.
DETAIL/ARTIST'S PERSPECTIVE:
I painted this for my parents who were master gardeners (and were also becoming grandparents). This painting is meant to reflect a fairy-tale feeling of "going over the hill to grandma's house," resonating comfort and warmth.
Limited Edition Giclée: 17.5″ x 17.5″
Matted, backed and bagged: 8″ x 10″ (11″ x 14″ matte) available on photo paper and fine art paper
Cart is under construction: