Dragon Rider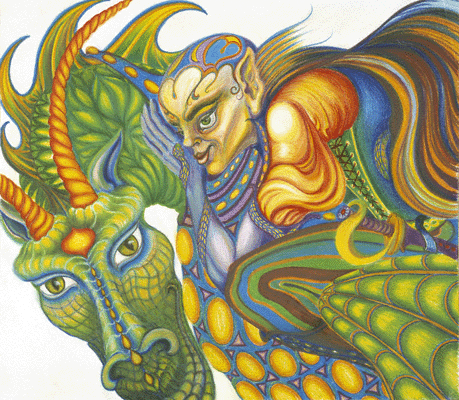 ©2002 Kathy E. Sparling
Color Pencil on Paper, 14″ x 16″ (Original is not available). Available as Giclée Limited Editions on paper and canvas.
DETAIL/ARTIST'S PERSPECTIVE:
I admit this was a really wild doodle using new pencils I had just bought. The composition started with the eye of the rider…the inspiration was just my way of passing time.
Limited Edition Giclée: 14″ x 16″
Matted, backed and bagged: 8″ x 10″ (11″ x 14″ matte) available on photo paper and fine art paper
Cart is under construction: