Dragon Cove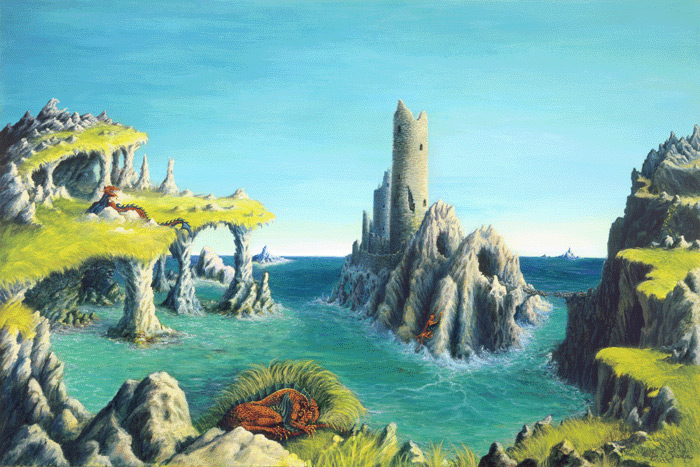 ©2006 Kathy E. Sparling
Acrylic on Canvas, 24″ x 36″ ORIGINAL IS AVAILABLE (call or email for price) and as Giclée Limited Editions on paper and canvas
DETAIL/ARTIST'S PERSPECTIVE:
Time erodes all things, but sometimes that is not a "bad" thing. It's all in the perspective. In this case, new formations evolved that looked like castles, caves, and arches and the dragon is able to keep returning to this fantasy place.
I wanted to illustrate that humans come and go with time, and yet our natural worlds and fantasy worlds, just keep evolving.
Perhaps, prior to any erosion, the castle and cliff formations may have been less accentuated. In this world,  interesting things are born from time's passage.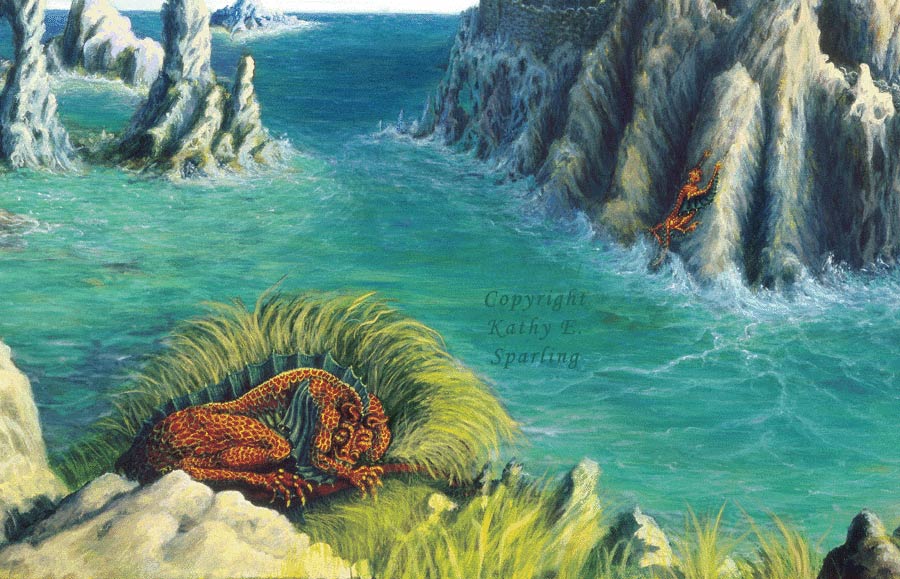 Limited Edition Giclées: 24″ x 36″, 18″ x 24″
Matted, backed and bagged: 8″ x 10″ (11″ x 14″ matte) available on photo paper and fine art paper
Cart is under construction: